Meet Our Amazing Team
Welcome to Dr. Jaline Boccuzzi Dental Office, where our dedicated team of professionals is here to provide you with exceptional dental care.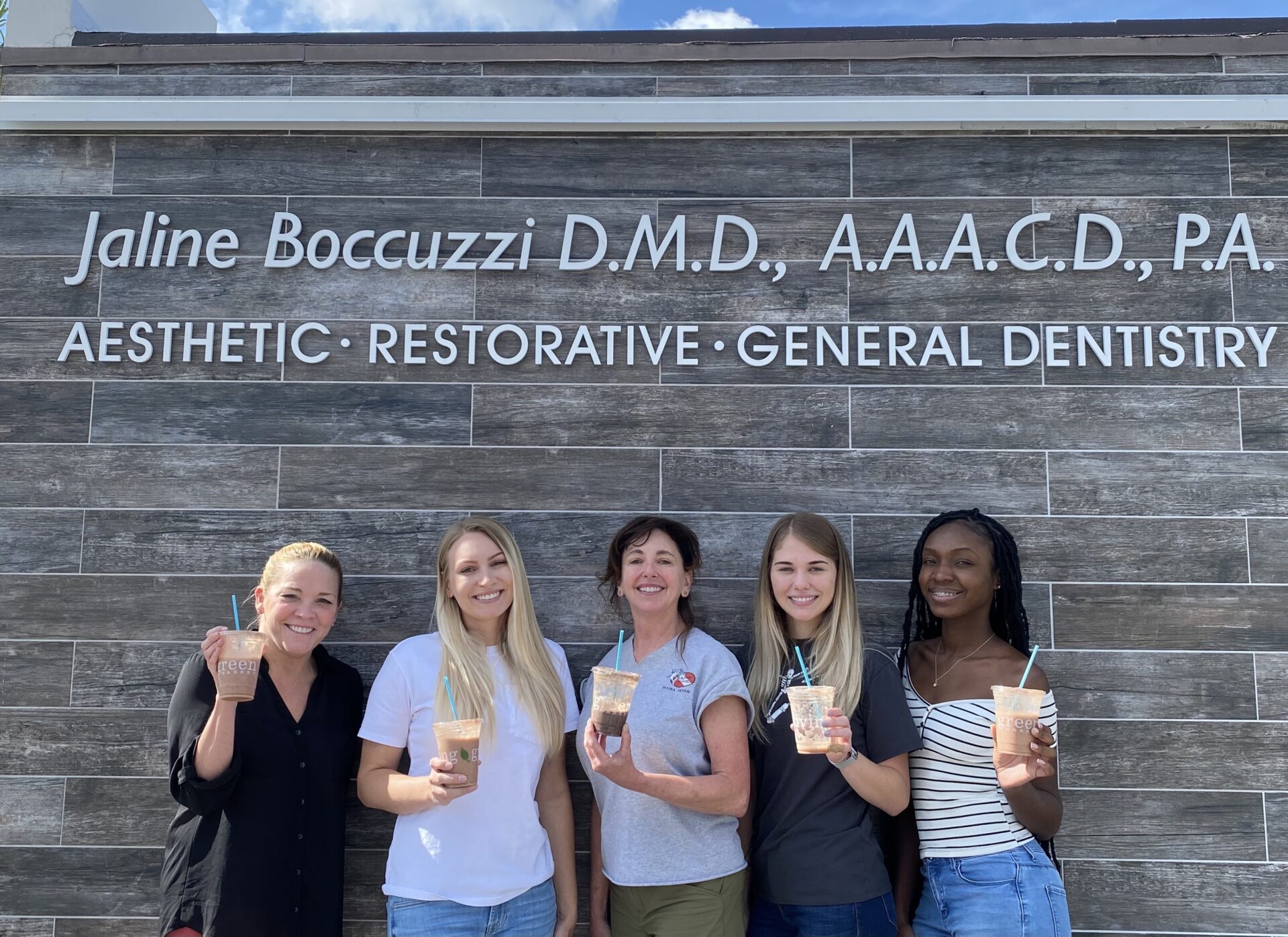 meet our team
At Dr. Jaline Boccuzzi's Dental Office, we have a team of highly skilled and compassionate professionals dedicated to providing you with the best dental care possible. Get to know our team:
minoudtchy (mimi) phenix

Registered Dental Hygenist

Mimi is extremely gentle and thorough with her cleanings. She and Dr. Boccuzzi together make a great diagnostic team. She focuses on patient care and comfort whilst helping them achieve their oral health goals. In Mimi, RDH's hygiene arsenal she has Arestin to fight periodontal infection and MI products to remineralize enamel, battle decay and xerostoma. State-of-the-art diagnostics: Digital x-rays, Diagnodent Laser, and iTero 5D cavity detection.

beate (bee) schietekat

Certified Dental Assistant

Beate, or 'Bee', is a certified dental assistant with advanced training. She was born in South Africa and raised in Namibia. She has been in the U.S. since 2020, and prior to that she was a dental assistant in Africa. She immigrated because she wanted to do more in dentistry, but unfortunately there were no facilities in her country to allow that. She is Dr. Boccuzzi's main assistant and will typically be found assisting with restorative work such as fillings, crowns, implant restorations and full mouth reconstruction cases. Like the rest of the team, she extremely passionate about dentistry and strives to give our patients the best and most comfortable experience possible. She is fortunate to have done a lot of continuing education under Dr. Boccuzzi's employment and guidance to better serve our patients. She will gladly hold your hand if you don't particularly like to be in the chair.

victoria rand

Certified Dental Assistant, L.E.

Victoria has been part of the team since 2019. Originally from Denmark with a background in dental hygiene and aesthetics, she is now serving as the lead dental assistant for our Invisalign cases, removable dentures and partials, emergencies and aesthetic injections. She finds great satisfaction when our patients trust us with their smiles and their faces. Being genuinely present and caring for them every step of the way to reach their desired goal, while helping them make informed and educated decisions. What makes dentistry so rewarding for her, is witnessing someone's confidence blossom when they achieve the smile of their dreams or have their favorite facial features enhanced.

christi kiley

Team Leader

Christi has been in the dental field for almost 30 years and is loving every minute of it. From the initial phone call throughout the entire patient experience, she prides herself on making it a positive one. Creating relationships with our patients is one of her favorite aspects in her field. Her goal is to make a patient's wants and dreams for their smile attainable. She is here to help you achieve it; whether it be through financing options, or support of any other kind.
our friendly dental assistants

Our friendly dental assistants are here to make your visit comfortable and stress-free. They will guide you through each step of your appointment, ensuring that you feel at ease and well taken care of. Their expertise and attention to detail ensure that every procedure is carried out smoothly.

knowledgeable dental hygienists

Our knowledgeable dental hygienists are dedicated to maintaining your oral health. With their gentle touch and thorough cleaning techniques, they will keep your teeth and gums in great shape. They are also happy to educate you on proper oral hygiene practices for a lifetime of healthy smiles.

supportive administrative staff

Our supportive administrative staff is here to assist you with scheduling appointments, answering any questions you may have, and handling insurance matters. They strive to make your experience at our clinic as smooth as possible, ensuring that all administrative aspects are taken care of efficiently.
experience dentistry with a difference
We invite you to schedule an appointment with our exceptional team today. Let us show you how we can make your dental experience positive, enjoyable, and stress-free. We look forward to welcoming you to our clinic and providing you with the outstanding care you deserve.